Wild China
Walking the Yunnan Province
March 23-April 2, 2020 • 11 Days • Approx $3550-$3750
This tour offers a higher level of Adventure. It is designed for travelers who embrace deeper cultural connections and greater walk challenges at higher elevations.
Traveler Rewards Program: New Travelers receive a $300 discount on the Wild China tour! Returning travelers receive our Alumni Traveler Discount of 5-10% off the main tour price. Terms, exclusions and conditions apply. Check out our Traveler Rewards page for more details.
Wild China Pre-tour * NEW!
March 19-23, 2020 • 5 Days • Approx $1390-$1590
We plan to add a pre-tour taking in further highlights south of Kunming, and including the following activities:
Visit to Tofu workshop in Jianshui (home of China's best tofu)
A stroll from the oldest railway station of China (Jianshui)
Walk in the Yuanyang Rice Terraces
Sunrise experience at the Tiger Mouth Terraces
Swallow Cave experience
And more!
Myanmar (Burma) Extension
April 2-7, 2020 • 6 Days • Approx $2390-$2590
Following Wild China, the 6-day optional extension descends into the tropical world of Myanmar, also known as Burma.
Now accepting Early Bird deposits on this 2020 tour! An Early Bird is a $50 deposit that holds your spot during the planning stages of a trip, when we don't have a set itinerary or dates. Early Birds are always refundable!
Set entirely within the Yunnan Province in southwest China, bordering Tibet and Burma, this program includes Kunming, the "city of eternal spring"; the Stone Forest, a geological phenomenon; Tiger Leaping Gorge, one of China's deepest gorges at the first bend in the Yangtze River; Lijiang, former capital of the Naxi Kingdom and a UNESCO site; Jade Dragon Snow Mountain, with a walk at high elevation; and Shangri-La, for a taste of Tibetan culture.
The Yunnan Province is known for its wild beauty and absence of smog. It's a region of towering mountains and dramatically deep gorges and valleys. This area is also known for its high percentage of minorities in a country that is over 90% Han Chinese. Add to that the temperate climate and resulting luxuriant foliage, and you have a very different face of China than most visitors see in the eastern part of the country.
Myanmar (Burma) Extension
The contrast with China is sharp! China is officially atheistic; Buddhism permeates life in Burma. High elevation is a dominate feature of travel in China's Yunnan Province, while low altitudes and tropical climes dominate Burma. China has a relatively cohesive history going back around 5000 years; Burma's story is a much murkier tale with little documentation up until around several hundred years ago.
Myanmar, also known as Burma, hugs China's southwest border. After attaining independence from Great Britain in 1948, its people struggled through decades of internal strife and a rigid military dictatorship until the first openly contested general elections were held in November 2015. This is a country with a rich and proud past that is now opening up to the rest of the world. Highlights include walking amongst the ancient temples of Bagan, exploring the rich traditional cultures along lovely 13-mile Inle Lake, wandering the 19th century royal city of Mandalay, and exploring bustling Yangon, Burma's largest city.
As is often the case, we expect our connections with the people to be a highlight. Walking will take us off the beaten track, expose us to life away from tourist haunts, and open our eyes to how people flourish in this far away corner of Asia. Market vendors, Buddhist monks, fishermen rowing their crafts with their famous one-leg technique, playful children — even our hotel staff, who are often local villagers learning the hospitality industry as a way out of poverty…all of these cultures will add color and texture to this Adventure in Burma.
This is a draft itinerary. Revisions will be made, and an updated itinerary with dates and pricing will be made available!
Wild China
Including:
2 internal flights: Kunming>Shangri-la; Tengchong>Kunming
Group transfers between airport and hotel in Kunming on first and last day
All land travel as outlined
Superior tourist-class or better hotels
29 meals: all breakfasts, 9 lunches, and 10 dinners as denoted (BLD)
15 walks as listed
IVV walking credit fees for those collecting IVV credit
WAI guide service throughout (2 guides)
Cultural & historic expertise of a local guide throughout
All tipping for local guides and coach drivers
Pricing is based on double occupancy. Single accommodations are available for a supplement.
Activities & Visits to:
Golden Temple – Kunming
World Horticultural Expo – Kunming
Western Hills – Kunming
Dynamic Yunnan Show – Kunming
Stone Forest – Kunming
Songzanlin Monastery – Shangri-la
Pudacuo National Park – Shangri-la
Tiger Leaping Gorge
Yak Meadow cable car – Jade Dragon Snow Mountain
Impressions Lijiang Show – Lijiang
Baisha Village – Lijiang
Cangsan cable car – Cang Mountain
Xizhou Village & Bai House
Cruise on Erhai Lake to Jinsuo Island
Tea and Horse Museum – Tengchong
Rehai Hot Spring – Tengchong
More fun, cultural and educational stops than we can list!
Myanmar (Burma) Extension
Including:
4 internal flights: Kunming>Mandalay; Mandalay>Bagan; Bagan>He Hoe; He Hoe>Yangon
Group transfer to airport on last day
All land travel as outlined
Superior tourist-class or better hotels
11 meals: all breakfasts, 4 lunches, and 2 dinners as denoted (BLD)
5 walks as listed
IVV walking credit fees for those collecting IVV credit
WAI guide service throughout (2 guides)
Cultural and historic expertise of a local guide throughout
All tipping for local guides and coach drivers
Pricing is based on double occupancy. Single accommodations are available for a supplement.
Activities & Visits to:
Shwenandaw Monastery – Mandalay
U Bein Bridge – Mandalay
Maha Aung Myay Bon Zan Monastery – Mandalay
Horse cart rides in Ava and Bagan
Nyaung Oo markets – Bagan
Ananda Temple – Bagan
Multiple boat rides on Inle Lake
Inle Lake 5-day market
Bogyoke market – Yangon
Shwedagon Pagoda – Yangon
More fun, cultural and educational stops than we can list!
Tour Pace: 1 2 3 4 5
Walk Challenge: 1 2 3 4 5
Scott Isom has had a passion for the outdoors ever since his childhood days spent exploring the waterfalls and outstanding hiking trails of the Columbia River Gorge with his family. Scott loves to explore the unknown, knows how to have a good time, and enjoys including others in the fun! Scott has led tours on all 7 continents and is one of WAI's busiest guides and on-site Adventure planners. Scott will be guiding Wild China & Myanmar, assisted by Travel Guide Scott Burk and our local guides.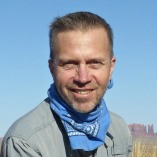 Scott Burk has been guiding tours with Walking Adventures for several years and is an avid traveler in his own right! Currently an air traffic controller with the Portland airport, Scott guides 2-3 tours per year with Walking Adventures International. Scott looks forward to sharing the highlights of Wild China & Myanmar with you!
Fong Tai has guided our classic China Adventure in the eastern region of the country. He quickly understood, and appreciated, our walk-related travel style, and helped Walking Adventures Guide Dan Friesen put together the itinerary for "Wild China"! Fong will be accompanied by a Walking Adventures guide team on Wild China and looks forward to sharing the sights of this fascinating part of China with you in 2020!
Itinerary
This is a draft itinerary. Revisions will be made, and an updated itinerary with dates and pricing will be made available!
Click on each day for more details.
Day 1: Arrive Kunming, China (D)
Kunming Elevation: 6,600'
Travelers arrive in Kunming today, capital of Yunnan Province. Yunnan Province sits in the southwest corner of China bordering Vietnam, Laos, Myanmar, and the Chinese autonomous province of Tibet – a region known for its ethnic minority groups, high mountains, deep valleys, and outstanding natural beauty. Kunming is nicknamed the "City of Eternal Spring" for its mild climate produced by a relatively high altitude at a temperate latitude. It serves as our access point to Yunnan Province and our base to explore the Stone Forest. Since travelers arrive throughout the day, our first group activity is a Welcome Orientation this evening at our hotel, followed by dinner, where we'll meet our guide for this Wild China Adventure, Fong Tai.
Day 2: Activities from Kunming (BLD)
World Horticultural Expo – 5 km; approx elevation 6,600'
Western Hills – 2 km; approx elevation 6,600'
A full day begins with a visit to the 17th century Golden Temple, set amongst placid pine forests on Singing Phoenix Hill. Boasting more than 2,500 species of plants, the nearby World Horticultural Expo Garden was the site of the 1999 Kunming International Horticulture Exposition, and provides the venue for this morning's walk through over 500 acres of gardens representing the widely varied regions of China. Following lunch, the afternoon hike takes us through Western Hills to the Dragon Gate, with expansive views over Dianchi Lake, largest in Yunnan Province. Tonight's after-dinner event is the Dynamic Yunnan dance show, a cornucopia of cultural color introducing the 26 ethnic minorities in Yunnan.
Day 3: Activities from Kunming (BLD)
Stone Forest – 5 km; approx elevation 5,600'
Wenhua Alley – 4 km; approx elevation 6,600'
East of Kunming, UNESCO-listed Stone Forest is a grouping of limestone pillars and peaks crisscrossed by winding paths through tightly packed formations with names like "Rhinoceros Gazing at the Moon" and "Everlasting Fungus." We plan to walk about five kilometers through the "forest" and expect to encounter the colorful Sani people, one of the Yi minority groups living throughout Southwest China. Lunch is followed by a drive back to Kunming and a walk through photogenic market areas of Wenhua Alley and along Green Lake, near our hotel. Dinner tonight is a fun "hotpot" experience!
Day 4: Kunming – Shangri-la, China (BLD)
Pudacuo National Park Walk – 5 km; approx elevation 12,500'
Shangri-la Elevation: 10,367'
An early flight north takes us to the mythical city of Shangri-la. The name "Shangri-la" comes from the fictional Tibetan paradise in the popular 1933 James Hilton novel, Lost Horizon. Though the place referred to in Hilton's novel does not exist, local officials decided "Shangri-la" has more tourist appeal than the traditional name of Zhongdian and formally changed the name in 2001. We're in pursuit here, not of the perpetual state of bliss and longevity described in the novel, but of a chance to experience the influence of Tibet, just a stone's throw to the west. Activities this afternoon include a visit to the dramatic, Tibetan-style, Songzanlin Buddhist Monastery followed by a walk around the lakes of Pudacuo National Park, China's first national park.
WARNING: This is a high altitude walk, so we'll keep the route relatively easy and short.
Day 5: Shangri-la – Lijiang, China (BLD)
Tiger Leaping Gorge Walk – 5 km; approx elevation 8,500'
Old Town Lijiang Walk – 3 km; approx elevation 7,900'
Lijiang Elevation: 7,900'
This morning's walk rambles through the bottom of one of the world's deepest and most spectacular river canyons with peaks on either side reaching nearly 13,000 feet. A primary tributary of the Yangtze River, the Jinsha River, rushes beside us as we walk to Tiger Leaping Gorge, narrowest point of the canyon at only 82 feet across. Following lunch, we imbibe more rugged panoramas at the First Bend in the Yangtze River before continuing to Lijiang. Set in a picturesque valley, this onetime capital of the Naxi Kingdom (a minority group descended from Tibetan nomads) is considered one of the most pleasant urban settings in China and retains a place on UNESCO's World Heritage List. A memorable walk winds through a cobweb of cobbled, workshop-lined alleys past lovely scenes of Black Dragon Pool Park, with its pagoda reflections and majestic mountain backdrops.
Day 6: Activities from Lijiang (BLD)
Jade Dragon Snow Mountain Walk – 3 km; approx elevation 12,500'
Baisha Village Walk – 3 km; approx elevation 7,900'
A multi-stage journey by mini-bus and cable car lifts us through stunning mountain panoramas to Yak Meadow, at about 12,000 feet in elevation. An easy, high-altitude walk and picnic, gazing up at jaw-dropping vistas of Jade Dragon Snow Mountain, sets the stage for our descent to lower altitudes and the highly acclaimed Impressions of Lijiang Show. Set out of doors with mountain backdrops, this colorful extravaganza was created by Zhang Yimou, director of the breathtaking entertainment we all saw during the 2008 Beijing Olympic Games. A stroll through Baisha Village is the last event of the day, offering perhaps our best encounter with the minority Naxi culture. The village was once Lijiang's political, economic, and culture center and features a remarkable series of Baisha frescos, some dating back several hundred years.
Day 7: Lijiang – Dali, China (BLD)
Cloud Traveler's Path – 2 km; approx elevation 8,200'
Three Pagodas Ancient Dali Walk – 6 km; approx elevation 6,500'
Dali Elevation: 6,585'
En route to Dali, we stop for a cable car ride up into the Cangshan Mountains. Here, we drink in high altitude panoramas on a short walk on the Cloud Traveler's Path. After lunch in Dali, a second short walk takes us to the Three Padogas, set on lovely Erhai Lake. Dating back nearly 1,200 years, the pagodas represent a time when Dali was the center of a Buddhist Kingdom. A late afternoon walk takes us through old Dali, called Gǔchéng, a picturesque town with a colorful past as center of the widespread Nanzhao and Dali kingdoms of the 8th to 13th centuries. Today it remains full of picturesque old houses in the traditional style with indigenous Bai people rubbing shoulders with local Yi and Muslims.
Day 8: Activities from Dali (BLD)
Bai Family House Walk – 4 km; approx elevation 6,200'
Jinsuo Island Walk – 2 km; approx elevation 6,000'
Xizhou is a town north of Dali, renowned as the home of the best examples of Qing (China's last dynasty from 1644 to 1912) architecture in China. Nearly 200 of these structures are on the national heritage list. After enjoying the market area, the morning walk takes us to the home of a local minority family to learn about the culture of the Bai people, one of Yunnan Provinces many ethnic minorities. Afternoon activities start with a private boat ride to Jinsuo Island on expansive Erhai Lake. Our walk here introduces us to another Bai minority community who make their living as fishermen. Back in Dali this evening, a leisurely stroll from our hotel takes us to a nearby restaurant whose reputation for local cuisine goes back 300 years.
Day 9: Dali – Tengchong, China (BLD)
Tea and Horse Museum Walk – 2 km; approx elevation 3,600'
Tengchong Elevation: 5,380'
This morning we drive through memorable mountain panoramas towards Tengchong. Along the way, we stop for lunch along the Nu River with a Dai minority family. The Nu River is one of the longest free-flowing (undammed) rivers in the world, and one of only five in China. Its extensive drainage basin is home to 7 million people, parts of which have been recognized for extraordinary biodiversity by UNESCO. Just outside Tengchong, we stop at the ancient village of Heshun to enjoy the ambiance of its well-preserved mud-brick mansions and old cobblestone streets. The Tea and Horse Museum here tells the intriguing story of the venerable Tea & Horse trade route initiated a thousand years ago when Chinese need for quality warhorses coincided with Tibetan desire for tea. Our home tonight is Tengchong, a historically significant town along the Southwestern Silk Route. Dinner is a poolside barbeque amongst the lush foliage of our hotel grounds.
Day 10: Activities from Tengchong – Kunming (BLD)
Rehai Hot Spring Walk – 5 km; approx elevation 5,380'
Volcanic activity and hot springs are a prominent feature of this area of Yunnan Province. This morning's walk explores Rehai Hot Spring Park, a hillside of lush foliage hiding more than 80 hot spring groups. Following lunch, we make our way to the airport for a flight back to Kunming. This evening, we rendezvous to reminisce about the experiences we've shared in Wild China, then share a Farewell Dinner together with our guide, Fong Tai.
Day 11: Kunming – Depart for home (B)
Travelers head different directions today. We say farewell to those returning to the USA before their shuttle to the airport and flight back across the mighty Pacific. Those continuing for the optional Myanmar Extension take an early afternoon flight to Mandalay, and the beginning of an entirely different kind of Asian Adventure!
Myanmar (Burma) Extension
Day 1: Arrive Mandalay, Myanmar from Kunming, China (BD)
Kuthodaw Pagoda – World's Biggest Book Walk – 5 km
We arrive this afternoon from China into Mandalay, last royal capital of the Burmese Kingdom, geographic and cultural center of Myanmar, and, for us, a return to an oxygen rich, low altitude atmosphere! Established in the 19th century by King Mindon as a new center for the study of Buddhism, Mandalay remains the spiritual artery of a devoutly religious nation and is home to more than half of the total population of monks in Myanmar. From our hotel, today's walk traces the moat of Mandalay Royal Palace to ornately decorated Shwenandaw Monastery, the last remaining building from the ancient Mandalay Palace. We continue to Kuthodaw Pagoda, dubbed "the world's biggest book" for the 729 marble slabs that encircle the central stupa and contain the entire Buddhist canon (the Tripitaka).
Day 2: Mandalay – Bagan, Myanmar (BL)
Inwa Village Walk – 5 km
Today begins with a visit to U Bein Bridge, a long and rickety teak wood structure across Taungthaman Lake deliberately built with a curve to bolster it against the wind and waves of the lake. A short ferry crossing takes us to Inwa for a morning village walk through a maze of fascinating Burmese architecture, much of it related to the national religion of Buddhism. A horse cart ride returns us to the jetty for lunch, after which we are whisked away to the airport for a flight to Bagan. This 11th century capital of Myanmar offers one of Asia's most extraordinary travel experiences. The plains that stretch out across Bagan are dotted with the remains of over 2,000 pagodas, temples, and stupas, a spectacle that stayed even the sword of Kubai Khan.
Day 3: Activities from Bagan (BL)
Bagan Market & Village Walk – 6 km
This morning's walk starts at a vibrant, open air market featuring a dizzying array of local goods, attended by busy merchants and buyers. We continue to Shwezigon Pagoda, built as a reliquary for various remains of the Buddha, and unique, statuesque "Burman-style" Htilominlo Temple, with friezes dating back to the 13th century. After lunch in picturesque Taungbi Village, overlooking the Ayeyarwaddy River, horse carts transport us to iconic Ananda Temple, one of the best preserved and most impressive of Bagan temples, dating back to 1090 AD. A full, rich day in Bagan finishes with a sunset viewing (weather permitting) over the temple-dotted plains before we return to our hotel.
Day 4: Bagan – Inle Lake, Myanmar (BL)
Indein Canal & Village Walk – 4 km
Enchanting Inle Lake is set in the hills of the southern Shan state in the east of Myanmar, near the border with China, Laos and Thailand. We arrive there from Bagan by plane, then board boats to cross the lake, the shores of which are lined with hundreds of villages inhabited mainly by the industrious Intha people.  Arriving at the south end of the lake, we transfer to smaller boats to ride upriver through agricultural land towards the village of Indein, disembarking to walk the last few kilometers. After wandering the village with our guide, wondering at the relaxed style of life, and climbing the hill behind to take in views over Inle Lake, we return to our hotel on the other side of the lake.
Day 5: Inle Lake – Yangon, Myanmar (BD)
Boats are our form of transport again as we cruise this morning to Inle Lake's famous 5-day market, which rotates to one of five villages each day. One of the lake's iconic sights is the leg-rowing fishermen, whom we are likely to see as we motor back and forth. In addition to multihued, photogenic scenes in the market, we'll cruise by some of the lake's famous floating gardens, created from bundles of floating water hyacinths, which villagers still use to cultivate crops. An afternoon flight takes us to Myanmar's largest city, and the final stop on our journey – Yangon. A memorable dinner this evening is served aboard the Karaweik Royal Barge.
Day 6: Activities in and departure from Yangon (BL)
Colonial Yangon Walk – 4 km
Formerly known as Rangoon, Yangon remains the largest city in Myanmar. With a history of over two millennia, Yangon once stood as the country's capital for 100 years. Today's walk explores historic Yangon, featuring the city's leafy boulevards lined with impressive colonial buildings, the spice market, and Sule Pagoda, symbolic heart of Yangon. After lunch, a couple more stops in Yangon climax with a visit to Shwedagon Pagoda. This architectural masterpiece is a golden fantasy of gilded stupas, serene statues of Buddha, and mythical beasts, and is said to be over 2,500 years old. The tip of the stupa is set with 5,448 diamonds and 2,317 rubies, sapphires and topaz stones. A huge emerald sits in the middle to catch the first and last rays of the sun, literally the jewel in the crowning glory of Burmese architecture.  After time to relax at the hotel, and perhaps some final shopping and packing, travelers will be shuttled to the airport for homebound flights, returning across the International Dateline into another hemisphere and, in many ways, another world.
More Details
Click on each heading for more details.
How do I lock in my place on this Adventure?
Call or mail in your Early Bird ($50) to save your spot! A maximum of 30 travelers will be accepted on this Adventure.
Traveler Rewards Program
New Travelers receive a $300 discount on the Wild China tour! Returning travelers receive our Alumni Traveler Discount of 5-10% off the main tour price. Terms, exclusions and conditions apply. See the Traveler Rewards page for more details or contact us with any questions at 800.779.0353 or [email protected].
Note: The New Traveler and Alumni Traveler Discounts apply only to the main tour price. The Myanmar Extension is not eligible for these discounts.
Elevation
As mentioned earlier, high elevation is a feature of Wild China. Elevations of our hotel locations and the walks are listed in the itinerary. The elevation of our overnight stops generally has a greater impact on the average traveler's system than the elevation of our activities during the day. All overnight destinations but Shangri-La are below 10,000 feet. Two walks, however, are higher than 12,000 feet. It is important to pursue any concerns you have about altitude with your doctor. As always, travelers are free to opt out of any activities. However, for most of us who live near sea level, being able to acclimate to these altitudes is an important aspect of a successful visit to the high mountain regions of the Yunnan Province.
How Is Airfare Arranged?
The official start and finish point for travelers joining us for Wild China only is the airport in Kunming, China. Travelers joining us for the Myanmar Extension as well will finish at the airport in Yangon, Myanmar. More details about flight arrangements will be available after this itinerary has been finalized.
What About the Walks?
Walks on this Adventure are guided walks and we generally walk at a pace of 2 to 3 miles per hour. In most cases, we are not "strolling"; we are walking at a relaxed but steady pace. Your experience will be significantly affected by your level of physical fitness. Success of the walks is predicated upon walkers having this minimum level of fitness to walk at this pace. If not walking regularly at home, we strongly recommend that you make a priority of "training" beforehand  in order to both enjoy the trip and avoid medical issues due to overexertion. If you have questions about your ability to participate, please contact our office at 1-800-779-0353.
What Happens Next?
We are currently developing the itinerary for this Adventure. Once the itinerary is released, we will accept registration deposits ($500) to save space.
If you have Early Birded with a refundable $50 deposit, your spot on the tour will be held for 2 weeks after the itinerary is published while you make a decision on whether or not you'd like to register with an additional $450 fee, bringing your deposit on tour up to $500. If you decide not to join us for this tour, your Early Bird can be refunded or transferred to another tour.